Meet Our Staff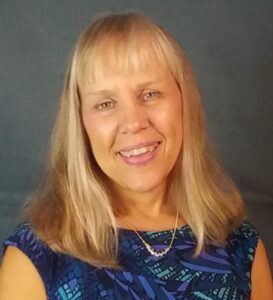 Sarah Bryant
Interim Lay Minister
Sarah K. Bryant, Ph.D. was born in Columbia, SC, and grew up in Forest Acres and graduated from Dreher High School. Sarah later graduated from the University of South Carolina with a BS in Business Economics and then a Ph.D. in Economics in 1985. Sarah has always felt close to God and has been active in churches in each community in which she has lived. She felt called to ministry later in life. Sarah achieved designations of Certified Lay Leader, Certified Lay Speaker, and then Certified Lay Minister in the United Methodist Church. Sarah has been Lay Leader in her home church, First UMC in Winnsboro, SC, and substitutes for ministers who need to have time away. We welcome Sarah to Rehoboth during the months January – March, 2021.
______________
_________________________________________________________________

Rev. Dr. Constance "Connie" Barnes
Rev. Barnes is the third oldest daughter of Mary McKnight Nelson and the late Joseph Nelson. She is a native of Bonneau, SC and is a lifelong Methodist. She was nurtured in the faith at Bethel United Methodist Church in St. Stephen, SC, where she later accepted her call to ministry. Rev. Barnes holds degrees from Lutheran Theological Southern Seminary, Columbia, SC; SC State University, Orangeburg, SC; Trident Technical College, Charleston, SC, and a Doctor of Ministry, Hood Theological Seminary, Salisbury, North Carolina. She enjoys traveling, reading, exercising and mothering students. She has one adult daughter, Aprel Barnes, a pediatrician.
Rev. Barnes was appointed to the Rehoboth congregation in June of 2017. Prior to this appointment, she served as Director and Campus Minister of the Orangeburg Wesley Foundation, serving Claflin and South Carolina State Universities. She has served churches in the Marion District: the Brookgreen Charge (St. James, Heaven's Gate and Brown Chapel) and the Hartsville District: the East Camden Charge (St. Matthew and Emmanuel).
Email: cnbarnes@umcsc.org
_________________________________________________________________

Elaine Comstock
Administrative Assistant/Nursery Attendant
Elaine has been working for Rehoboth UMC for more than 17 years. Most days you will find her in the church office taking care of the daily needs of our church. However, on Sundays you will find her spending her mornings with the littlest ones of Rehoboth UMC. Elaine is very involved in most of the missions and events that take place at Rehoboth and is an essential part of fabric that makes Rehoboth home to many.
_________________________________________________________________
Melanie Dotson
Communications Specialist
Worked for the SCUM Conference Print Media for 7 years, currently support SC Conference MenNMinistry, and now engaged as a contractor to provide Rehoboth's multi-channel communication needs for design, website, FaceBook, churchwide email notifications.