Rev. Meegian Gossard
Pastor Meegian received her calling as a youth in her home church, Trinity UMC, in Aiken SC and began her ordination journey in 2010. Following graduation from Clemson University with a Bachelor's degree in Psychology and minor in Music, she then received her Masters in Divinity from Candler of Theology at Emory University in 2017, and was ordained at Annual Conference in 2019.
Pastor Meegian served as Associate Pastor at Lyttleton UMC in Camden, SC, for three years. She also served as the District Registrar for the Hartsville District Committee, as well as served on the Kershaw County Ministerial Alliance. During her time in college, Pastor Meegian assisted with the children's choir at Clemson UMC, was in the marching band, symphonic band, clarinet ensemble and later a member of the Candler singers.
She is serving along side the members of Rehoboth to expand ministry programs for children, youth, family, young adults and senior adults ministry.
Email: magossard@umcsc.org
_________________________________________________________________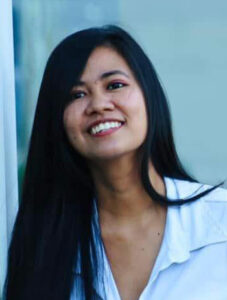 Lady Abigail Imperio
Minister of Music
Lady Abigail has a heart for music and ministry, and accepted the challenge to devote her life to this calling. As a choral accompanist and singer, she has served in various choral groups in the Philippines from a young age. She served as the official pianist for Unceasing Cantica for 5 years, a collegiate choral group from the University of the Philippines. After graduation, she travelled across the Philippines, Asia, and USA as a singer, music lecturer, and pianist. In 2014, she served as a volunteer missionary at Central Philippines Adventist College, where she worked as a music lecturer, piano instructor, and choral assistant.
In 2018, Lady graduated with a Master of Arts in Music from Andrews University where she also served as a church musician for several churches such as a Fil-Am SDA Church, Trinity Lutheran Church, and Korean SDA Church. Currently, Lady is finishing her degree in Doctor of Musical Arts, majoring in Piano Pedagogy from University of South Carolina.
Lady is working with Rehoboth church to promote growth in music and spirituality, and to provide an avenue of praise to our Creator by expanding the musical reach of our church in the community.
Email:
ladyimperio16@gmail.com
_________________________________________________________________

Elaine Comstock
Administrative Assistant/Nursery Attendant
Elaine has been working for Rehoboth UMC for more than 20 years. Most days you will find her in the church office taking care of the daily needs of our church. Elaine is very involved in most of the missions and events that take place at Rehoboth and is an essential part of fabric that makes Rehoboth home to many.
_________________________________________________________________
Melanie Dotson
Communications Specialist
Worked for the SCUM Conference Print Media for 7 years, currently support SC Conference MenNMinistry, and now engaged as a contractor to provide Rehoboth's multi-channel communication needs for design, website, and FaceBook.