Rev. Laurie Brandes
Welcome Rev Laurie Brandes
Rehoboth welcomes pastor, Rev. Laurie Brandes. Rev. Brandes was born and raised in East Columbia and graduated from USC and Lutheran Theological Southern Seminary. Rev Brandes retired from Epworth Children's Home where she served as a Diaconal Minister in the SC Conference for 31 years, where she directed the Activities and Volunteer Services Program, Christian Education Program and Independent Living Program.
Rev. Brandes obtained her Local Pastor's License and served for 18 months as Associate Pastor at Lexington UMC. She also served on the SC United Methodist Board of Directors for Camp and Retreat Ministry for 9 years, and remains involved as a member of the Properties Committee. She is currently the Safe Sanctuary Team Leader for the Columbia UM District. Her hobbies include outdoor adventure such as hiking, kayaking, and rafting. She also enjoys reading, traveling to Disney and the Caribbean.
.
Email: lgbrandes@umcsc.org
_________________________________________________________________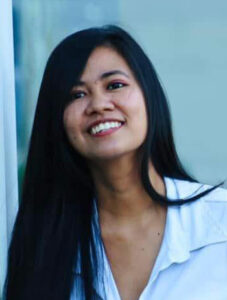 Lady Abigail Imperio
Minister of Music
Lady Abigail has a heart for music and ministry, and accepted the challenge to devote her life to this calling. As a choral accompanist and singer, she has served in various choral groups in the Philippines from a young age. She served as the official pianist for Unceasing Cantica for 5 years, a collegiate choral group from the University of the Philippines. After graduation, she travelled across the Philippines, Asia, and USA as a singer, music lecturer, and pianist. In 2014, she served as a volunteer missionary at Central Philippines Adventist College, where she worked as a music lecturer, piano instructor, and choral assistant.
In 2018, Lady graduated with a Master of Arts in Music from Andrews University where she also served as a church musician for several churches such as a Fil-Am SDA Church, Trinity Lutheran Church, and Korean SDA Church. Currently, Lady is finishing her degree in Doctor of Musical Arts, majoring in Piano Pedagogy from University of South Carolina.
Lady is working with Rehoboth church to promote growth in music and spirituality, and to provide an avenue of praise to our Creator by expanding the musical reach of our church in the community.
Email:
ladyimperio16@gmail.com
_________________________________________________________________

Elaine Comstock
Administrative Assistant/Nursery Attendant
Elaine has been working for Rehoboth UMC for more than 20 years. Most days you will find her in the church office taking care of the daily needs of our church. Elaine is very involved in most of the missions and events that take place at Rehoboth and is an essential part of fabric that makes Rehoboth home to many.
_________________________________________________________________
Melanie Dotson
Communications Specialist
Worked for the SCUM Conference Print Media for 7 years, currently support SC Conference MenNMinistry, and now engaged as a contractor to provide Rehoboth's multi-channel communication needs for design, website, and FaceBook.