Our members have been active this year serving our local communities. We would be glad to have you and your family join us in our next event. We welcome all to be apart of our friendly fellowship. You can call, email, or connect with us through Facebook. Visit our contact page for further details.
_______________________________________________
A gracious donation from the Girl Scout Troop 1929 "Daisies" of Beth Shalom Synagogue to our Food Pantry.
Pictured: Pastor Laurie Brandes and Food pantry Coordinator Bill Rose.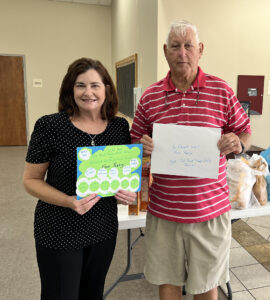 Vacation Bible School 2023
The Spring Valley Boy Scout Troop 202 collected non-perishable food items for the Rehoboth Food Pantry. Donated February 11, 2023.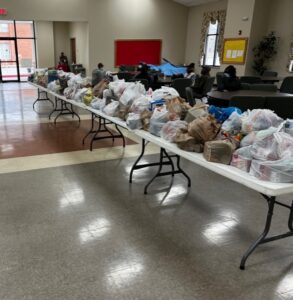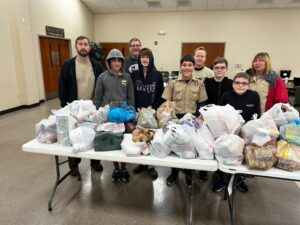 What a great turnout we had for our Easter Drive Thru Drama on April 8-9, 2022. We graciously had 70 volunteers who helped us put on a great skit for our community.
We thank Boy Scout Troop 202 for collecting non-perishable food items in the Spring Valley and Greengate neighborhoods. All the food was donated to the Rehoboth UMC Food Pantry. The photo below is a glimpse of what several truck loads delivered to the Food Pantry on Feb 12th. Thank you, thank you to all who gave!!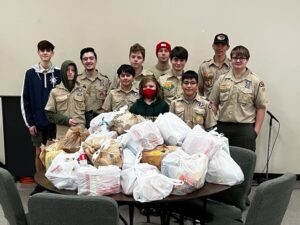 Our Food Pantry serves local communities Mon.-Thurs. each week.