Food Pantry
Our Food Pantry is open Monday through Thursdays from 10am-12pm. It is located in the Christian Life Center behind the church building, and open to anyone of need in the local community. Bring a picture I.D. and come meet our friendly volunteers that desire to satisfy your need. The zip codes we serve are: 29203, 29204, 29205, 29206, 29223, and 29229.
OUTREACH PROJECTS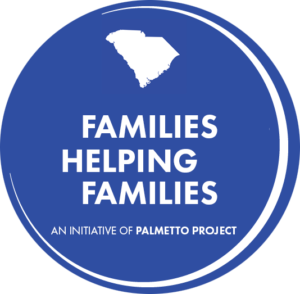 In coordination with Families Helping Families, Rehoboth adopted a family of four in need of food, clothing, and Christmas gifts. Tags with names and gift suggestions may be taken off the "Giving Tree" in the church Narthex. All gifts need to be wrapped and have the original gift tag from the tree attached to them, and returned to the church by Monday, Dec.13th.
The Families Helping Families holiday assistance program is a partnership between the non-profit Palmetto Project and WIS-News 10 in the Midlands. Local social service agencies identify eligible families in need. In 2021 Families Helping Families (FHF) in the Midlands will provide assistance to more than 3,600 families. Help spread the love of Jesus when giving this Christmas season.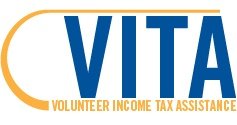 The Cooperative Ministry is seeking volunteers for its Volunteer Income Tax Assistance (VITA) program. VITA provides free income tax assistance to thousands of low-income individuals and families across the greater Columbia region.
Do you have 2-4 hours per week to spare helping your neighbor?
You can volunteer here at Rehoboth United Methodist Church or one of 24 other sites across the Midlands. No prior experience is necessary to volunteer. The Cooperative Ministry provides training in December and January either in a group setting or online.
For more information contact Maggie at mfant@coopmin.org. This is a great opportunity for small group or individual outreach!
____________________________________________________________________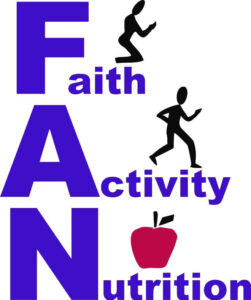 FAN (Faith, Action, and Nutrition)
Rehoboth partnered with the University of South Carolina and had volunteer leaders recently trained in 2020 to help teach us about FAN. FAN is designed to help churches create a healthy church environment that supports physical activity and healthy eating. FAN is not an exercise program or a cooking class. Instead, the goal of FAN is to reach the entire congregation by creating a church environment where members regularly see and hear health messages and have healthier options available.
FAN encourages churches to increase physical activity and healthy eating among members using four key strategies:
• Increase opportunities for physical activity and healthy eating in the church
setting (i.e.. tasty, healthy meals & snacks for church events)
• Create healthy church guidelines and practices
• Keep the Pastor engaged and excited about FAN goals
• Get health messages out to church members through familiar channels (e.g., bulletin inserts, announcements,
messages during worship service)
Pathfinder Class:
Our Senior Adult Sunday School class meets at 9:45 – 10:45 am in the church parlor.
Our Adult Sunday School class meets at 9:00 am by ZOOM. Contact LW Smith at tigerraglw@yahoo.com to receive the link.
Adult Choir
Choir rehearsal is at 6:30 pm.
____________________________________________________________________
The following ministries are one that have been ongoing for many years. We are glad to participate in collecting items that can serve others
in a variety of ways. If you have any of the following items we have a collection box outside the church office.
Cancelled Stamps Ministry
Bring your canceled stamps from letters and cards you receive to the church office, and the United Methodist Women group will send them off.
Box Tops for Education
The church sends box tops to the Wallace Family Life Center in Wallace, South Carolina. Cut off your box tops and bring them into the church office!
Cell Phone Ministry
Through this ministry, used cell phones and accessories are collected and distributed to senior citizens. Please bring your donations to the church office.
Ears and Eyes Ministry
The Lions Club collects eyeglasses, hearing aids and accessories for those in need. Donations may be dropped off at the church office.
St. Jude's Ranch for Children makes greeting cards for purchase out of old greeting card fronts. Instead of throwing those cards away, bring the torn off fronts to the church office.
Ronald McDonald Drink Tabs
Save the tabs from your aluminum cans for the Ronald McDonald House. The church office has a collection box to take your donations
__________________________________________________________________________
The next SMALL GROUP STUDY will be announced when scheduled.
Please visit back to view upcoming studies.